Mitsuo and Rickard met on an online dating site, way before the popular ones you see today. Initially just 'having fun', the couple quickly realized they were destined for more. With Rickard from Sweden, one of the most progressive countries in terms of gender equality, he was out and proud since he was 18 years old.
Mitsuo, who is from Japan, had his own barriers and came out to his parents as gay — and engaged — when he was 30 years old by writing a letter.
"I'm gay. I'm going to marry a Swedish guy next month. We are moving to the UK together in 3 months."
Then, he explained what he had held in for 30 years, which turned into 16 pages of pure emotion and heart.
Although there were cultural and societal hurdles to overcome in Japan, he had the full support of his family in time. Soon after, they married under Swedish law as same-sex marriages aren't legally recognized within Japan.
Mitsuo's official status in Japan is still single, which couldn't be further from the truth for this thriving family.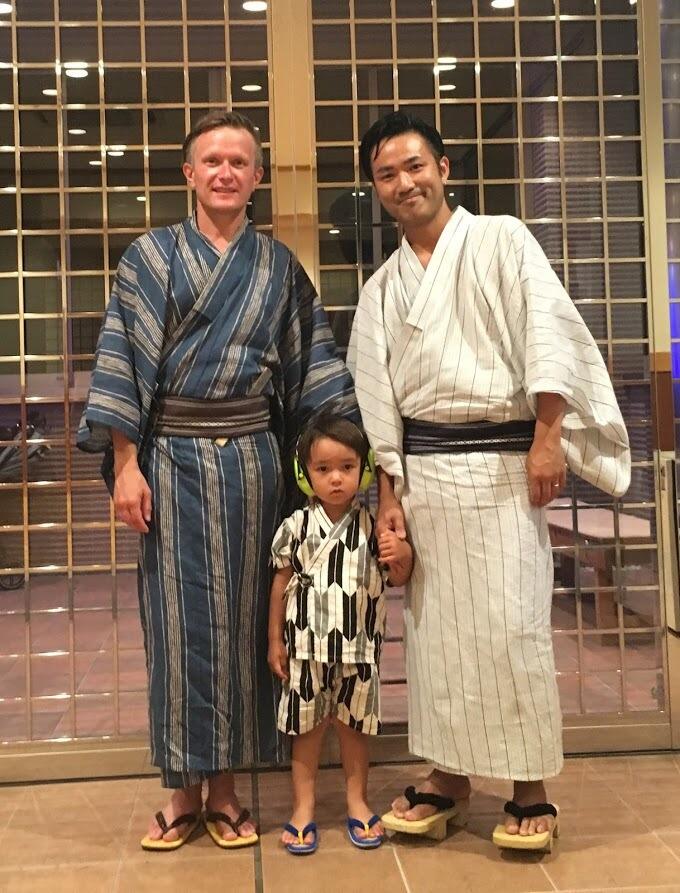 After their special day, they quickly started to think about how they could extend that love to a child to complete their family. Mitsuo had denied the dream of having a family when he was younger but while in the UK, a lesbian couple showed him it could be a reality for same-sex couples.
So why did they decide on their particular path to parenthood? Mitsuo and Rickard considered adoption, foster care and co-parenting with another couple – but it wasn't right for them.
As they were living in London, they found the adoption process long and because they didn't have any property in the UK, they couldn't meet the requirements to adopt a child.
For them, the best option was surrogacy and they chose to follow this path in the US. They met with Dr. Mark Leondires of Illume Fertility and helped them on their journey.
Surrogacy in the US has a long-established history. It's well-regulated, considerably more than other countries, and it's an attractive choice for extending your family. As contractual laws apply, everything is clear, properly protected and has minimal uncertainty. The Nakamura-Brännvall family grew by one.
This doesn't mean the couple didn't face obstacles on their journey. To get shared custody in Sweden wasn't as smooth as America. At that time, surrogacy was unfamiliar for many people working within the Swedish authorities and took some time – but it was worth it.
Instead of it being decided in the lower level family court, Mitsuo and Rickard had to take it through the higher level at the district court. In the end, they got the result they wanted, although it took almost two years.
They now live happily in Sweden and have affectionately gained the nicknames Mitsu-pappa and Rika-pappa.
Their beautiful family also has a YouTube channel where they share the loving moments in their life. On there, you can find vlogs, fun activities and a celebration of both Japanese and Scandinavian traditions alongside their son. You can also check them out on Instagram too!
When we quizzed the couple about what they've learned from their child since becoming a dad, Mitsuo gushed, "That's not unique or special at all, but… unconditional love."
Although the couple has less opportunity for adult time and adventure, they have something worth so much more.
"Now, we are still individuals, but we share responsibilities, time, thoughts, our son's custody… like a family. And the meaning of love has been changing a lot, from romantic love to some kinda deeper love."
We also asked if there's anything else they'd like to share about their experiences creating or raising their family, Mitsuo recounted "Gays With Kids encouraged us to build a family. That was a big inspiration. As GWK did to us, we'd like to encourage others who want to build their family in Japan."
Mitsuo has been writing his blog for five years about his surrogacy journey and family life in Japan. Through those actions, they're actively making a community for gay men in Japan who wish to build their family, even in the face of obstacles.
"I hope this sort of "circle of love" is expanding more. I strongly believe that this action protects my family and builds tolerance all over the world."
Once same-sex marriage is legalized in Japan, they'd love to celebrate and have another wedding for those of Mitsuo's family who couldn't be at their wedding in 2011 – and their son. Hopefully, they share their special day with us and we can showcase it on our YouTube channel with the other gay, bi and trans men and their family.
Originally published August 31st, 2020