They were considered the last couple anyone in their social circle would have expected to have children. But to their friends' surprise, Jason and Eric ended up being the first couple with a kid.
"My husband of ten years and I went from living the typical gay-lifestyle in Los Angeles to discovering that what we both really wanted was a family," Jason said. "With countless conversations all pointing to 'yes,' we finally made the decision: the best way for us to create a family was through foster-adopt."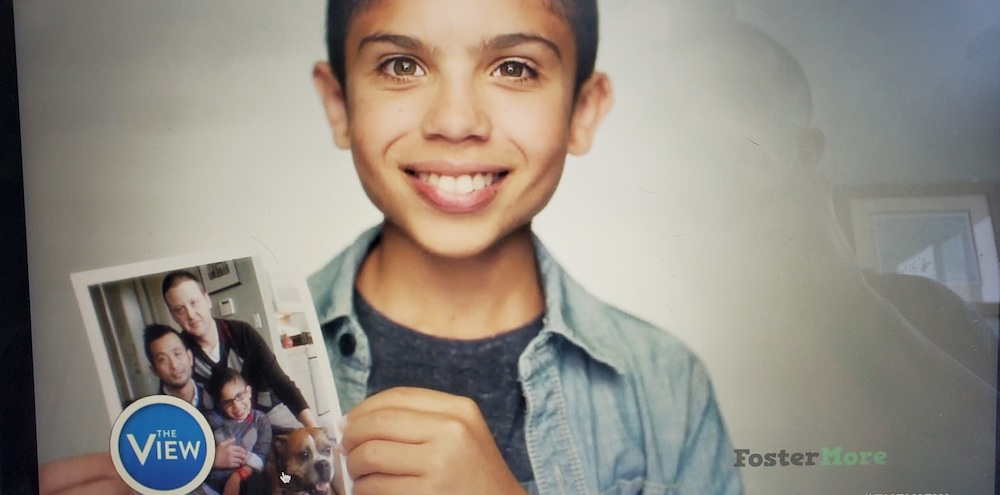 Their decision to start a family through fostering-to-adopt may have been the first they made on their path to parenthood, but Jason said it was by no means the last.
"[It was like] Great! You made a decision! Now you only have about 10,000 more to make!" he joked.
In 2013, the couple started reaching out to foster families and adoption agencies. They were quickly drawn to one agency in particular, Extraordinary Families, given its long history of supporting the gay and lesbian community.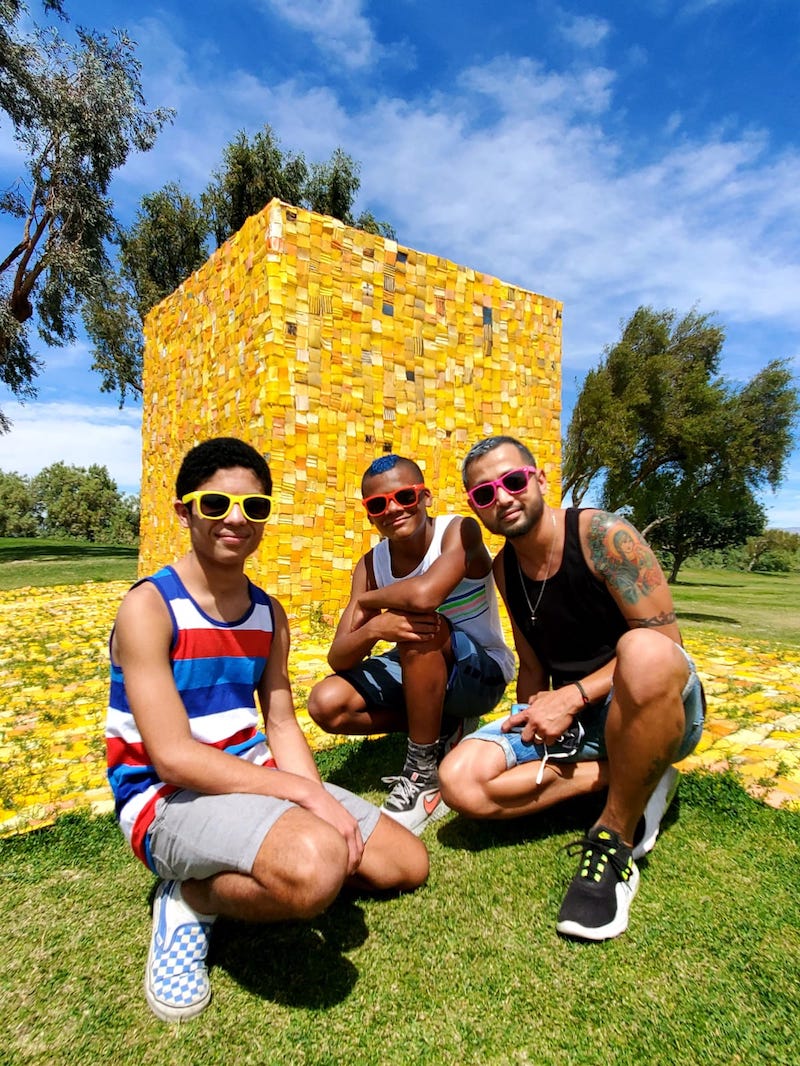 As a same-sex couple, they said they felt it was important to work with an organization – and hopefully an ally – that had a history of dealing with lesbian and gay parenting.
"Thankfully, in my initial days of research, I found an agency that looked promising," Jason said.
When they first signed up for their orientation class in January 2013, the couple was sure they'd be the only same-sex couple in the classroom. Not only were there several other same-sex couples interested in fostering-to-adopt in their county, but there were also other biracial couples as well.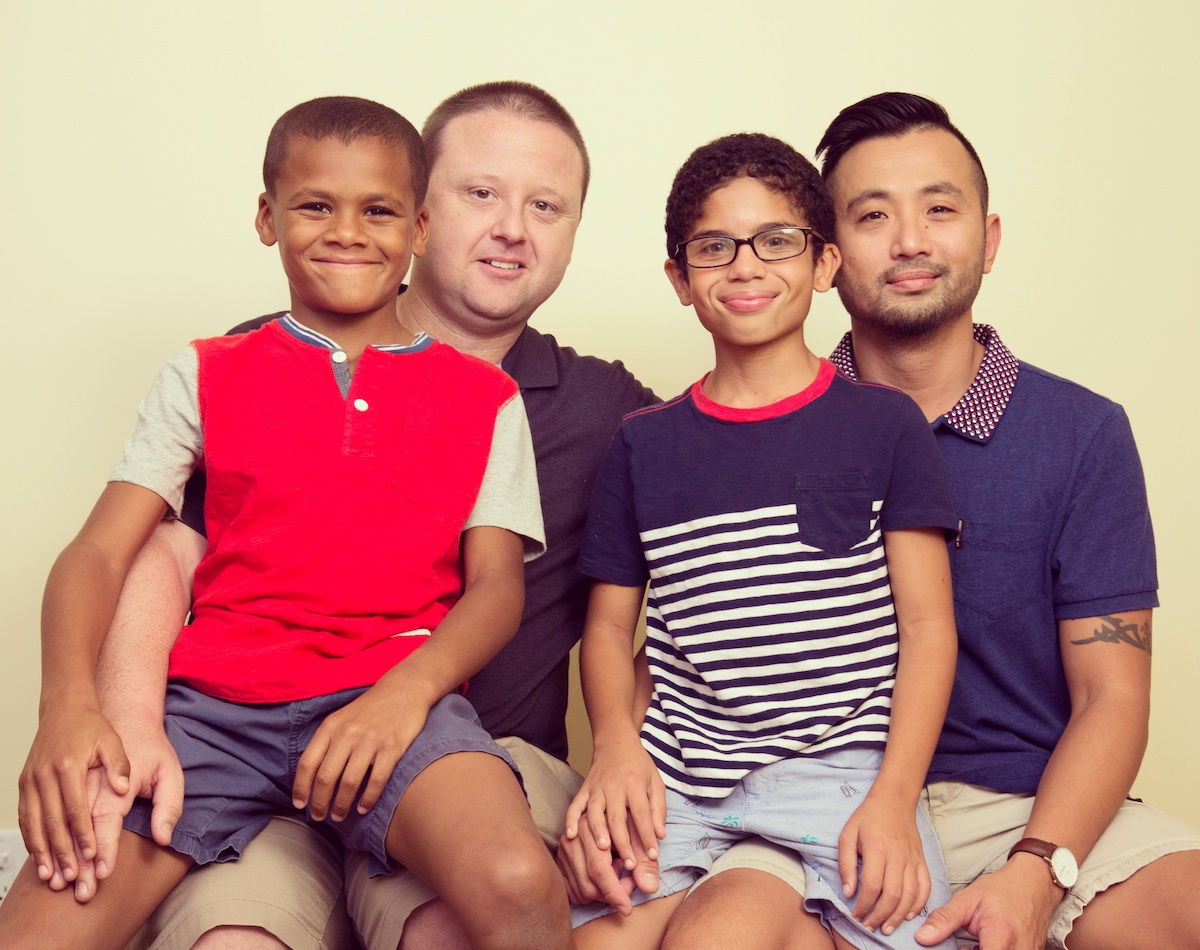 "As a biracial couple ourselves, we are proud of our differences and the diversity of our friends so stumbling into this room filled with an eclectic mix of people made us feel right at home," Jason said. "We were already intrigued by this adventure and one thing was for sure; we couldn't wait to find out more."
Bringing a child into their home took time. Jason said it was a time of great anxiety, and it was difficult for him to stop researching online about kids in need of a home.
"At that point, our social worker also pleaded with me to stop," Jason explained. "She said 'Stop looking at the internet, stop obsessing with something you can't control.' She reminded me that for some families, it just takes time.'"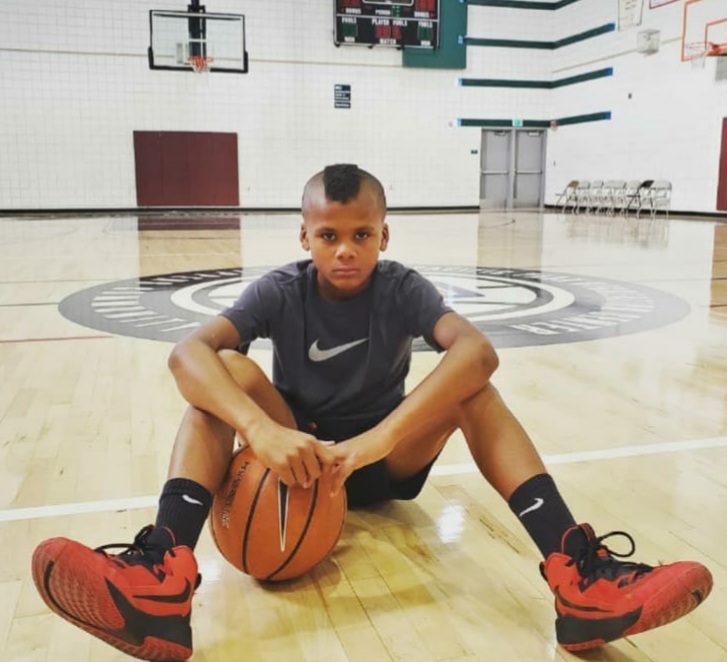 From those first days as nervous would-be foster parents to the eventual adoption of their son Justin in January 2015, Jason and Eric said they have learned a lot from the experiences of both becoming and being parents.
"Justin is kind," Jason said of their son. "He loves. He cares. And he teaches us every single day."
Not long after, Jason and Eric welcomed a second incredible son, Kamil, through fostering and then later adopting. Kamil is the ultimate athlete of the family, enjoying track, basketball, and triathlons (to name a few).
 Watch Jason and Eric talk about their experience during this pre-recorded webinar.