Trans masculine dad Kayden Coleman, 34, didn't start daydreaming about fatherhood until after he realized he was pregnant. "I actually never thought I [could] become a dad. It just… happened."
Now a dad of two daughters, Kayden delights in his role as a parent despite his two challenging pregnancies. "I didn't find out about my oldest until I was 5.5 months pregnant," said Kayden, "and my youngest was just a difficult pregnancy, and it was at the height of COVID."
His eldest Azaelia Skye was born in January 2014, and he and his partner Dominique Glinton, 29, welcomed Jurnee Solé halfway through this year.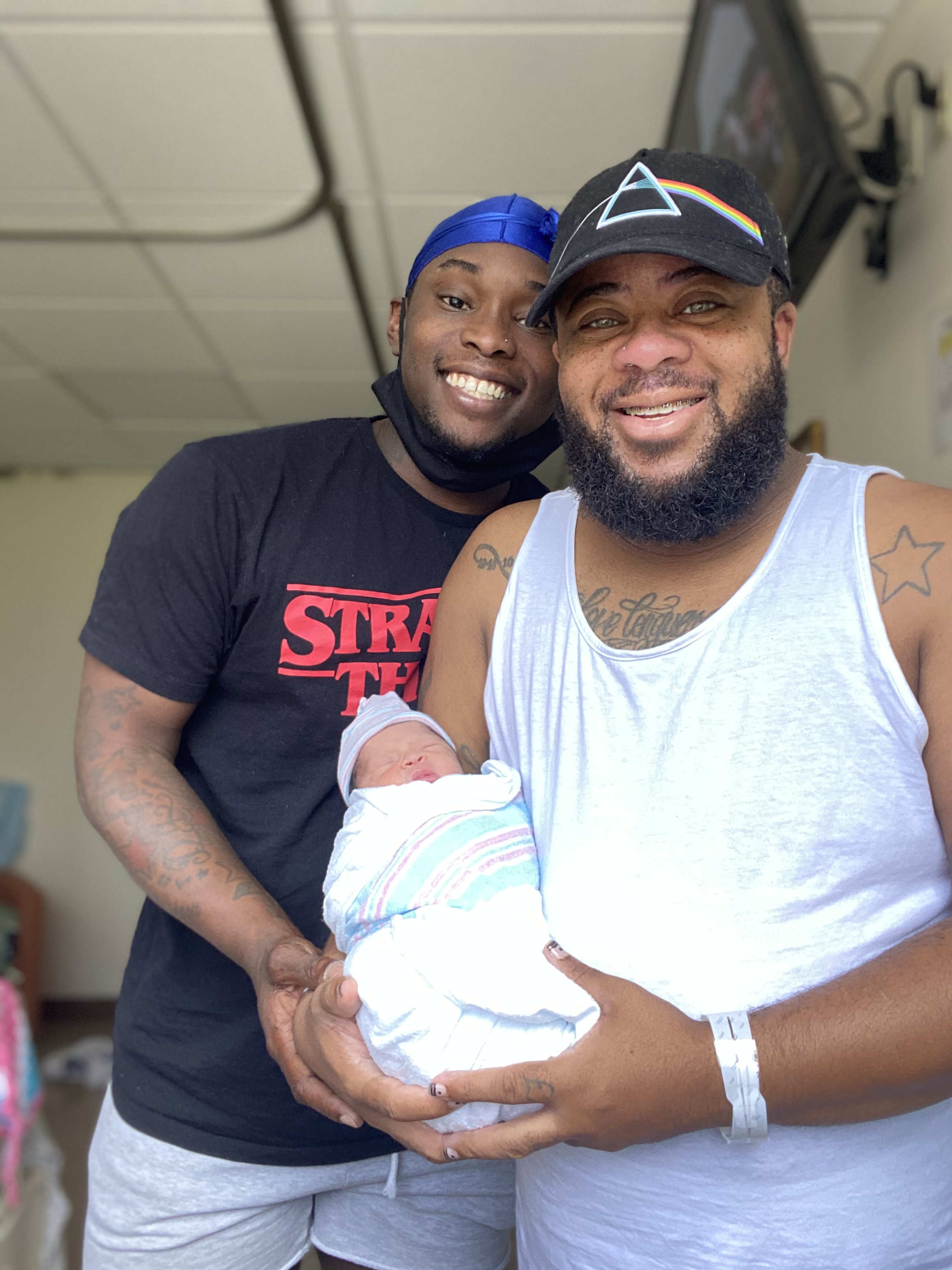 The dads, who met through an online queer dating site, compliment each other's parenting style. "We work really well together. We pick up where the other one can't," explained Kayden. Their fatherhood goals are to raise self-assured, well-rounded children who know that they're loved without question.
Trans Masculine Pregnancy Challenges
Outside from the everyday challenges of parenting, the Houston couple have to face more battles than the typical two-dad family. In July, just days after welcoming their second child, Republican politician Angela Stanton King posted a photo of Kayden looking happy and very pregnant on her personal Instagram account, with 278,000 followers.
King asked her audience how they felt about the photo, and then shared that she felt "disrespected and cheated."
Kayden told the DailyDot that he believes Stanton King targeted him because he's Black, adding,  "There isn't a lot of Black representation of pregnant transgender men so it's a rarity."
Despite the outpouring of support and love he received in response to the photo, so, too, followed the haters.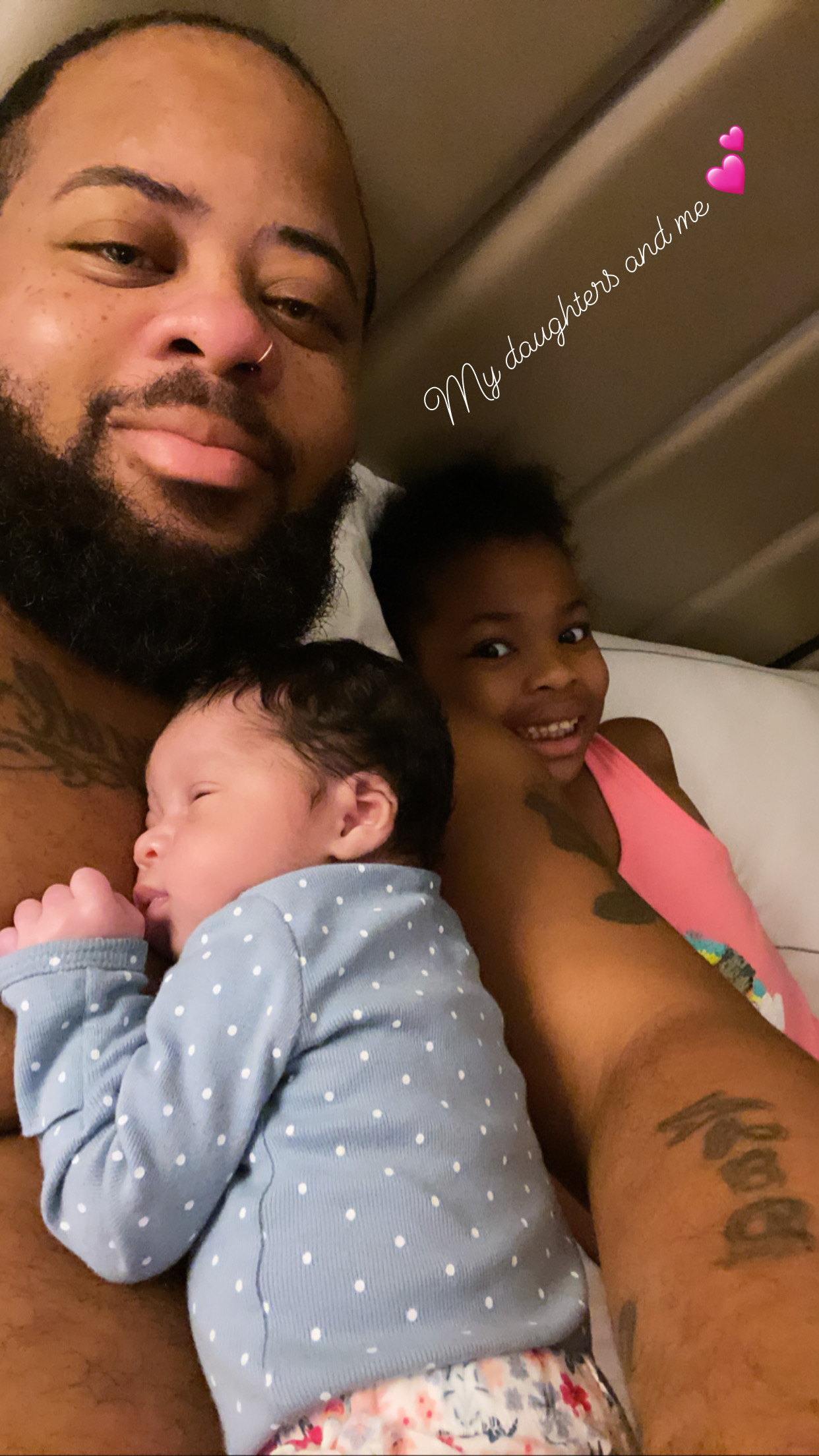 In an Instagram post, Kayden wrote alongside a screenshot of a direct message from someone calling the new dad of two "sick" and "twisted": "Imagine waking up exhausted from a night of taking care of a newborn and THIS is what you see in your inbox."
Yet through this experience, Kayden only became more determined to continue his advocacy work and bring awareness to trans masculine individuals who carry their own children. "I want to bring visibility to the fact that we are not all adhering to the heteronormative stereotype that is forced upon us."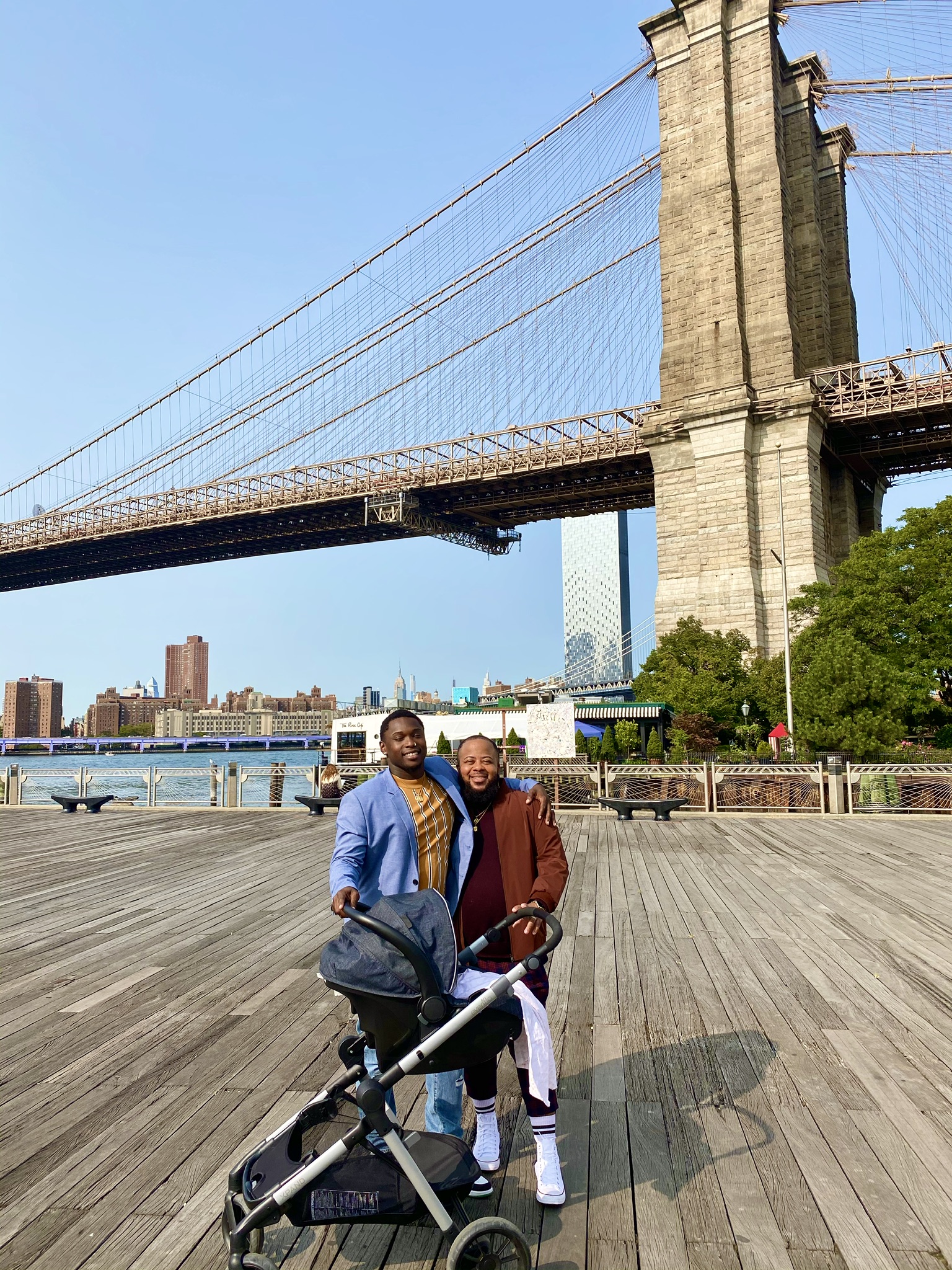 As a way to break down these barriers for trans dads, Kayden offers workshops for folks who want to create an inclusive environment for trans masculine individuals. These workshops will provide information on the birthing and medical fields, as well as sensitivity training, and one-to-one consultations. (Find out more details on Kayden's website here.)
For his birthing workshop, Kayden shares his own story, which he hopes will inspire others. "I will be presenting from my lived experiences as well as those mirrored to me by other trans masculine individuals," he shared. "It will also be helpful for trans masculine folks who are trying to navigate fertility and pregnancy."
Kayden wants folks to know that his family is made up of two gay men and their kids; kids that were just conceived differently. Kayden hopes to share this message with other trans dads:
"Be prepared for what's to come. Not everyone will understand and a lot of people will try to diminish your identity. But it's YOURS and you are valid. You got this!"
How to support Kayden: Follow him here, shop at his store called PapaSeahorseApparel, and keep an eye out for his partner Dom's children's boutique launching in December – Solé Sky Boutique.