Gays With Kids (GWK) is thrilled to announce that Main Line Fertility (MLF) has joined our team of family-building partners.
For over 25 years, MLF has been a leader in reproductive medicine throughout the greater Philadelphia area and has helped hundreds of gay, bi and trans men and couples, both nationally and internationally, become fathers during that time. MLF offers a full spectrum of comprehensive services for queer men in order to complete a successful surrogacy and IVF journey, including one of the nation's largest in-house egg donor banks.
Dr. Michael Glassner, Founding Partner and Medical Director of Main Line Fertility, is an award-winning physician with over 25 years of experience in reproductive medicine. He is also a product and beneficiary of fertility care, as he shares that he was conceived with the help of assisted reproductive technology (ART) in the 1950s and relied on IVF technology to start his own family.
"Reproductive medicine has played an intimate role in my life and in helping me build my own family, which is why I've dedicated my career to this field," said Dr. Glassner. "I'm honored to work with GWK so that MLF can help even more gay, bi and trans men realize their dream of fatherhood."
MLF's third-party reproduction team has over 50 years of combined experience, which includes guiding patients throughout the entire surrogacy journey.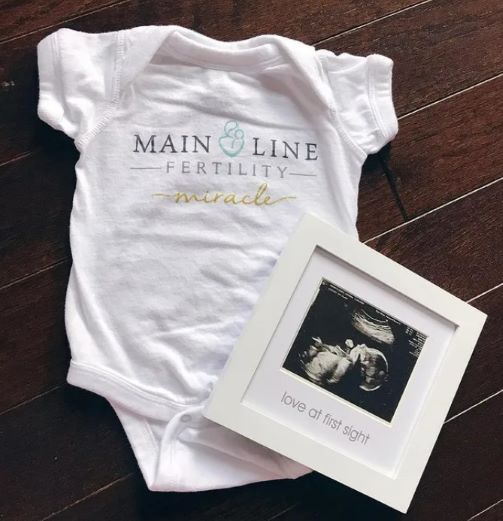 Dr. Allison Bloom, a reproductive endocrinologist and infertility specialist, is one of MLF's leading physicians and understands firsthand what it means to be a fertility patient. Along with her wife, Dr. Bloom underwent IVF and welcomed twin boys into their family. For Dr. Bloom, LGBTQ+ family is a particular interest of hers.
"The MLF care team believes everyone should have access to family building services and recognizes the unique emotional, physical, and logistical complexities often faced by patients in the LGBTQ+ community," said Dr. Bloom. "Because of the many layers involved in treating queer patients, all of our physicians have completed equality training to ensure the clinic is meeting their specific needs, while providing the best patient experience possible."
In addition to providing patients with best-in-class care, MLF's services extend beyond physical care to include emotional support through a dedicated patient care advocate, virtual support services, a private online support community, and in-house acupuncture.
At GWK, we only partner with companies and agencies that we know will be the best fit for our community of gay dads-to-be. MLF has worked with many same-sex couples and gay aspiring parents and has helped them achieve their goals of starting a family.
We're excited to welcome MLF to our incredible team of family building partners.