Originally published April 13, 2021
Myke Yest and Harold Daigle live in New Orleans, Louisiana, with their two children, Mattie (5) and Henry (2).
The husbands met online 13 years ago, but they spent a full nine months getting to know each other before ever meeting in person.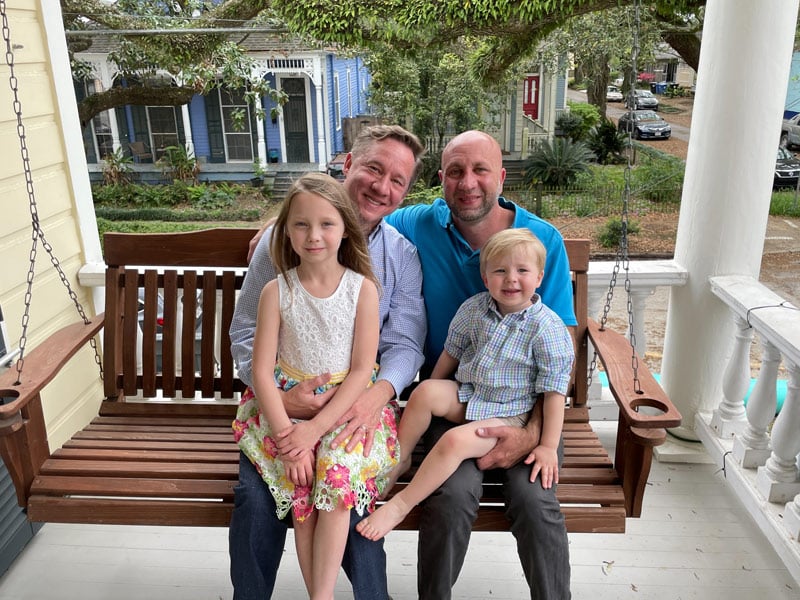 Myke said he was initially just as cautious about the prospect of having kids. "Harold knew first and approached me about the idea," Myke said. "I was hesitant, as I grew up in a conservative part of Florida."
Like many LGBTQ people, Myke was nervous about the prospect of subjecting his children to bullying simply because they had two dads.
A celebratory weekend spent in Italy for Harold's 40th birthday helped change his mind – in part because some progress back in the United States gave them another reason to say Saluti!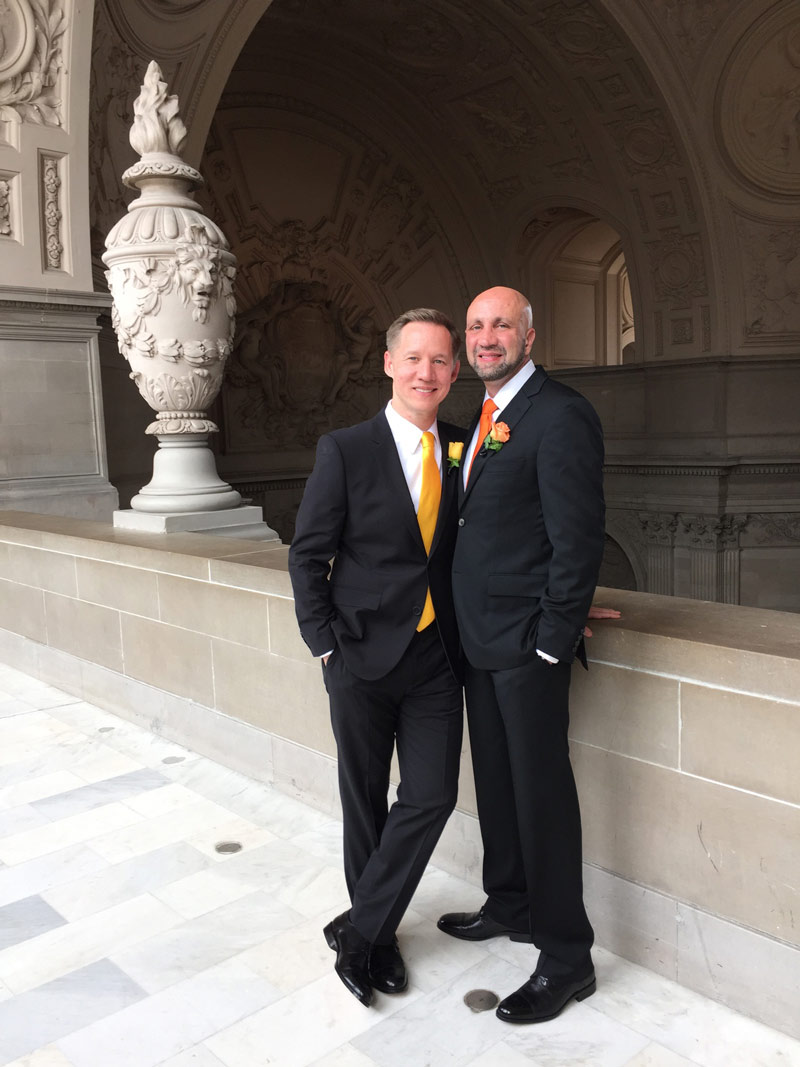 That birthday weekend in 2013, the Defense of Marriage Act – an anti-LGBTQ piece of legislation that passed in 1986 to define marriage as the union between one man and one woman on the federal level in the United States – was struck down in the U.S. Supreme Court.
While not known at the time, this case paved the way for the court's 2015 decision that legalized marriage equality in every state in the country. "I knew that was a sign that things were changing in America," Myke said. "We decided at that moment to have a child – and cried like babies."
Interested in becoming a dad through surrogacy and IVF?
Still their journey ahead wasn't free from challenges. Harold's sister offered the couple an amazing gift – the donation of her eggs so that they could have a child with genetic ties to both Harold and Myke.
Using a surrogacy agency out of Dallas, they met a wonderful first-time surrogate who agreed to carry their child. But after three failed transfers and a change of fertility clinics, Myke and Harold were emotionally and financially exhausted.
About to give up, their new fertility clinic, Fertility Specialists of Texas, approached them about trying one more time with an anonymous egg donor.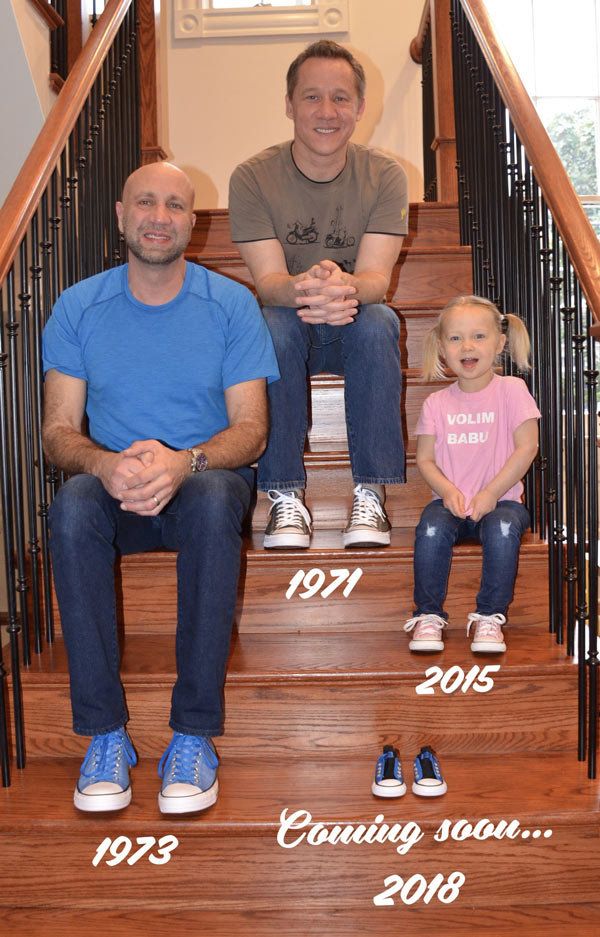 "We talked it over a lot and ultimately realized that it was a child that we wanted to add to our family, not necessarily a biological one," Harold said.
So they moved forward with the eggs from a young woman who they would never meet, but learned about her through the anonymous egg donor database from their fertility clinic.
The couple's "amazing surrogate" stuck with them through it all and after one more try, they would have their beautiful baby girl in the summer of 2015, right after the U.S. Supreme Court indeed allowed same-sex marriage in all 50 states.
"We rushed to get married just before Mattie was born. This was about a week after the Supreme Court's decision," Myke said. "It was important for us both to be on her birth certificate as parents."
"We really owe so much to Dr. Goldstein and his team at Fertility Specialists of Texas. Without their encouragement, we probably wouldn't have continued," Harold said, adding, "They still feel like family after all we've been through together. They are first on our list for a family Christmas card each year!"
When asked when he knew he was now "a father", Myke answered, "It was that first moment after birth that they put her in my arms for skin-on-skin contact." The funny thing was that when the hospital asked the couple two months prior who would be doing the skin-on-skin contact – which research has shown to have multiple benefits to both new parents and child – Myke deferred to Harold.
"My instinct was for Harold to do it," Myke admitted. But his new dad impulses proved stronger: as their newborn daughter was placed in the warmer after birth, he tore off his shirt without thinking, ready to welcome the baby girl into his arms.
"She somehow raised her head and 'looked up' at me," Myke said. "Then her head thumped down on my chest – I yelped, she cried, and I knew I would protect her forever."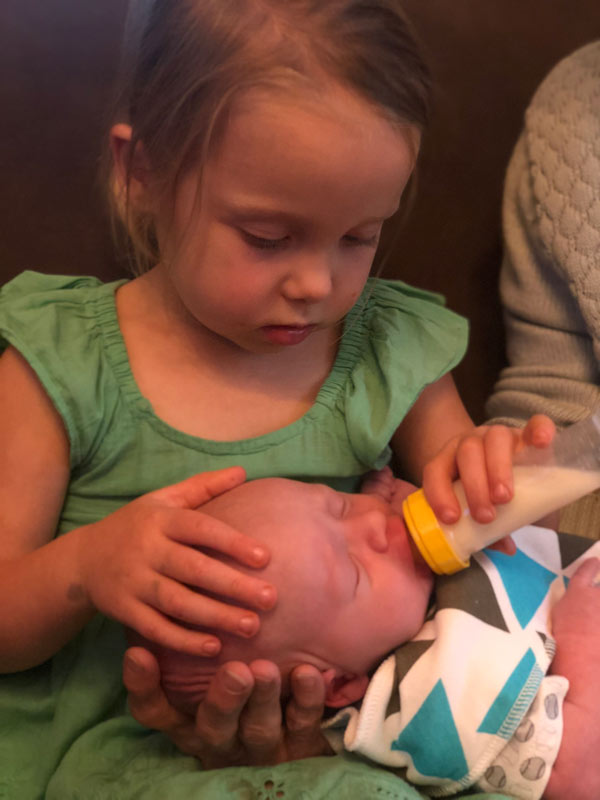 Harold's first real "dad" moment came the first night he stayed up by himself, feeding and watching Mattie. "I realized that she was completely dependent on me for all of her needs. It made me realize what being a father was all about."
Shortly before Mattie's birth, Harold, always the planner in the family, asked the fertility clinic to see if their anonymous egg donor would be willing to donate more eggs for the couple to freeze for the future in case they wanted to have more children. This time, Harold would be the biological father.
One year later, that moment came when Myke and Harold decided to try to expand their family to four. While they wish they could say having their second child was a smoother journey, they encountered two miscarriages and the need to find a new surrogate match. But eventually, the hard work paid off when the couple welcomed their baby boy, Henry, completing their family. And, yes, Harold was able to do the skin-on-skin contact with their newborn son this time!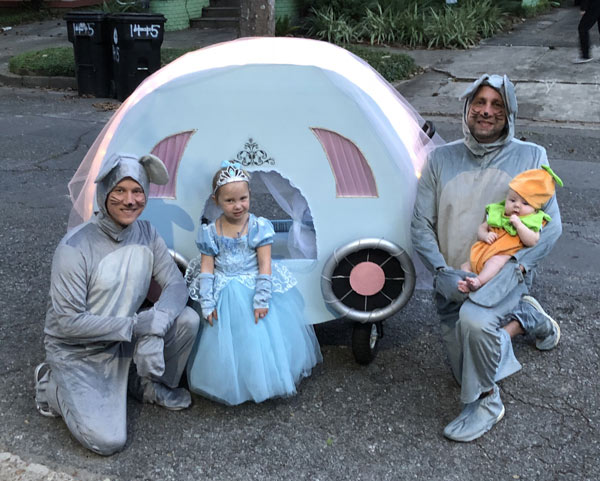 "Having a strong support system helped us so much through all of the challenges we faced," Harold says. "Choosing the right surrogacy agency and fertility clinic is key. We were so blessed to be matched with surrogates who are still in our children's lives. Looking back on it all, we can't imagine anything different happening – even the heartbreak had an important role in us understanding the miracle of life and the gifts we have in our crazy little family."
For anyone else considering surrogacy, the couple urges other gay men to not give up, do their research, and "talk to as many of us dads who have gone through the journey as possible," Myke said. "Make sure you're committed to the wonderful life changes that are coming your way. You'll never be ready, but it's so worth it!"
Interested in becoming a dad through surrogacy and IVF?