As gay, bi and trans dads, we can't simply walk into our local book store and find LGBTQ children's books for our kids that are reflective of our families. Fortunately, many gays dads — frustrated by the lack of options — have taken matters into their own hands, writing beautiful, whimsical and inclusive children's stories that showcase our diverse families and the range of ways we form them.
Over the years, we've been thrilled as our families have more options to choose from — and we're excited to present you with our comprehensive, hand-picked selections below. Each of these will make an excellent addition to your nightly bedtime routine.
We promised to keep adding to our collection of LGBTQ children's books as we come across them, so be sure to bookmark in this page, bookworms! Don't see a title that we should include in our list below? Let us know at dads@gayswithkids.com!
What Does a Princess Really Look Like?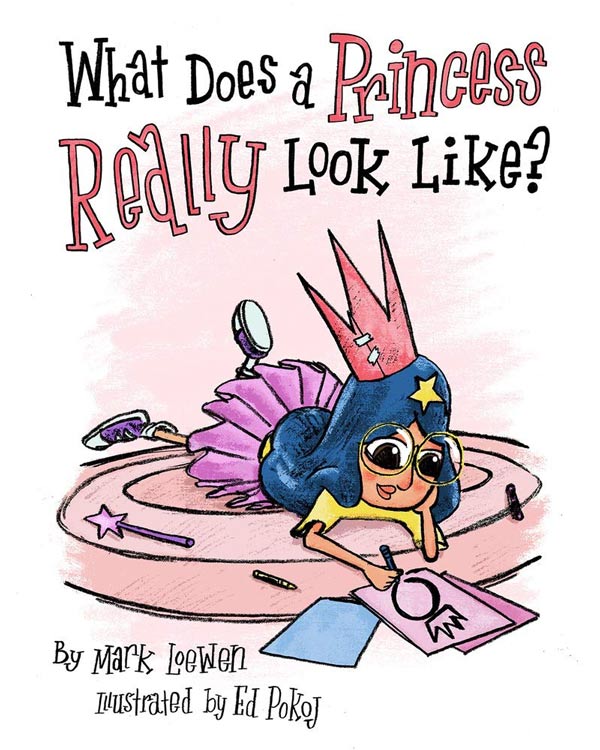 Chloe dreams of being a ballerina princess. But today she is not practicing her twirls or leaping from room to room. She digs deep in her art drawer to find what she needs to craft her very own princess ballerina. The project quickly turns into more than a simple princess drawing. Chloe realizes that princesses are not just about beautiful hair and sparkly dresses. As her work of art comes to life, she discovers the qualities of character that make up her princess. When she feels insecure about an imperfection in her art, her dads point out that the personal quirks make her princess unique! And Chloe realizes that she is not too different from the princess she so admires. Princesses can look all kinds of way. What kind of princess are you?

The True Colors of a Princess Coloring Book: Companion to What Does a Princess Really Look Like?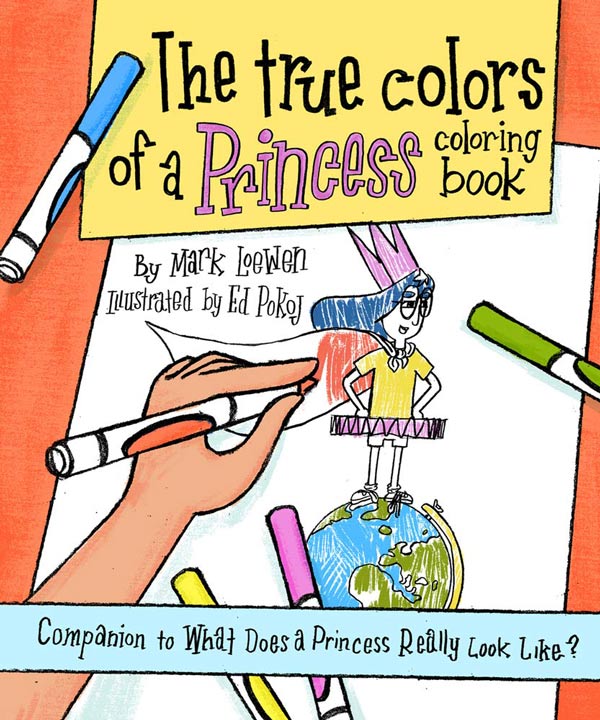 This groundbreaking coloring book encourages kids to think beyond the stereotype of a princess and find strength and courage inside themselves. Kids color along as Chloe tells them that princesses are more than just beauty and glitter. Princesses can also be smart, kind, brave, strong, and brave. Princesses look all kinds of ways They come from any part of the world, and from all kinds of families. The True Colors of a Princess is filled with messages of empowerment, diversity, and equality.

My Dads & Me Coloring Book: Celebrating LGBT Families – Vol 2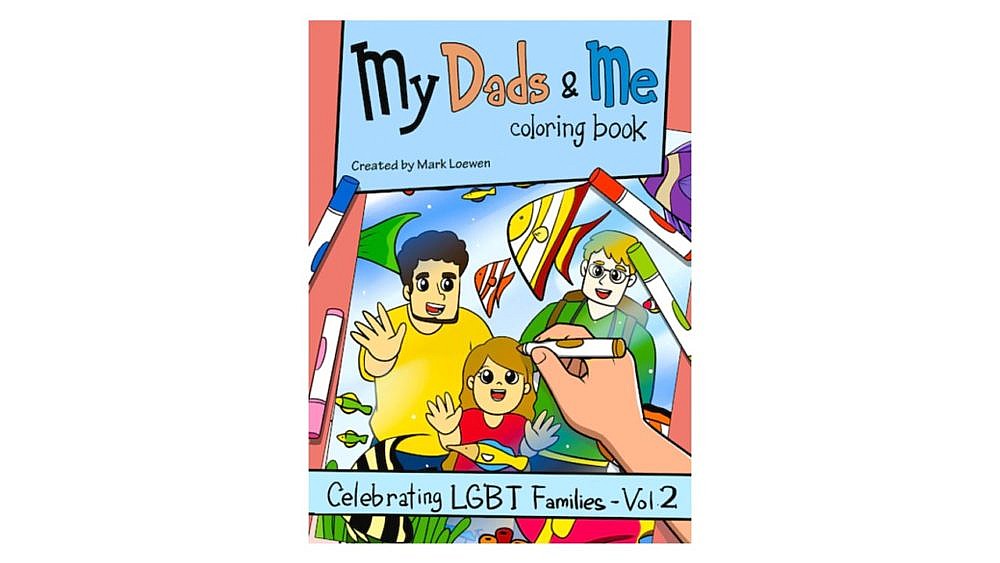 Families come in all shapes and sizes. Some families have a dad. Some have two! But all loving families enjoy having fun together. Children can add their own colors to these families as they enjoy a day at the zoo, or an afternoon flying kites. Color these pages where dads and their kids bake a cake, have fun dressing up, and play fun games. The dads in this book (just like dads in real life) sew dresses, wrap presents, and even change smelly diapers!

A Family Is a Family Is a Family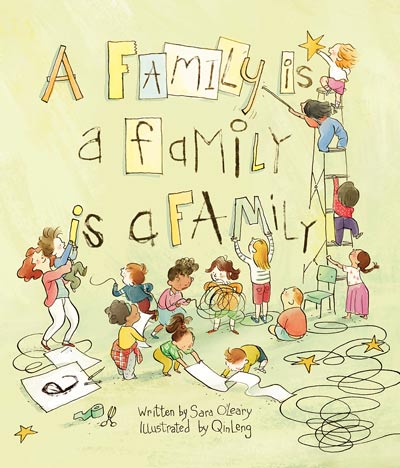 When a teacher asks the children in her class to think about what makes their families special, the answers are all different in many ways — but the same in the one way that matters most of all. One child is worried that her family is just too different to explain, but listens as her classmates talk about what makes their families special. One is raised by a grandmother, and another has two dads. One is full of step siblings, and another has a new baby. As one by one, her classmates describe who they live with and who loves them — families of every shape, size and every kind of relation — the child realizes that as long as her family is full of caring people, her family is special. A warm and whimsical look at many types of families written by award-winning author Sara O'Leary, A Family is a Family springs to life with quirky and sweet illustrations by Qin Leng.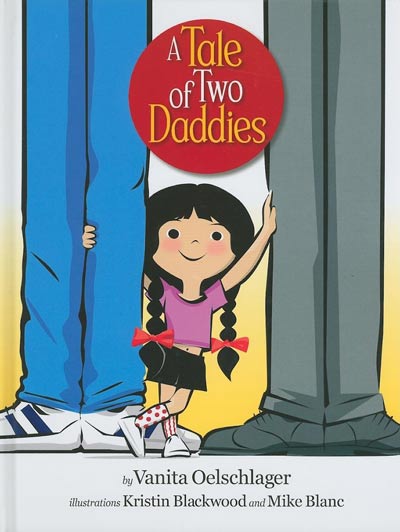 "A Tale of Two Daddies" is a playground conversation between two children. The boy says he heard that the girl has two dads. The girl says that is right — Daddy and Poppa. True to a child's curiosity, practical questions follow: "Which dad helps when your team needs a coach? / Which dad cooks you eggs and toast?" To which she answers: "Daddy is my soccer coach. / Poppa cooks me eggs and toast."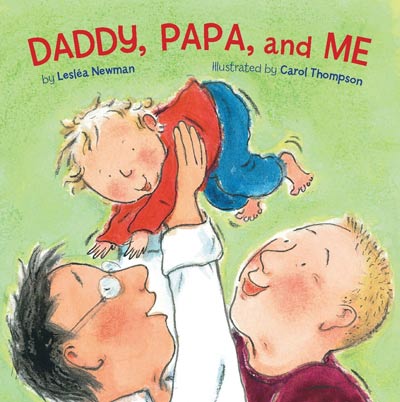 This book follows a toddler spending the day with his daddies: playing hide-and-seek and dress-up, enjoying bath time, capped off with a kiss goodnight — there is no limit, the book shows us, to what a loving family can do together.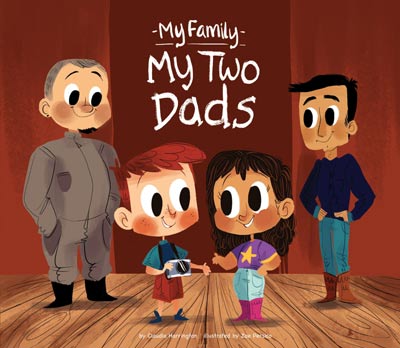 Lenny follows Jasmine for a school project and learns about her life with her two dads. When classmate Lenny visits her home, he discovers Jazz has two dads. Who makes her dinner? Papi! Who braids her hair? Dad! Who taught her how to dance? Papi and Dad! Lenny realizes love makes a family.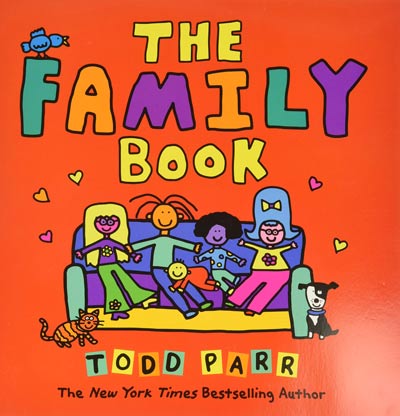 "The Family Book" celebrates the love we feel for our families and all the different varieties they come in. Whether you have two moms or two dads, a big family or a small one, a clean house or a messy one, Todd Parr assures readers that no matter what kind of family you have, every family is special in its own unique way.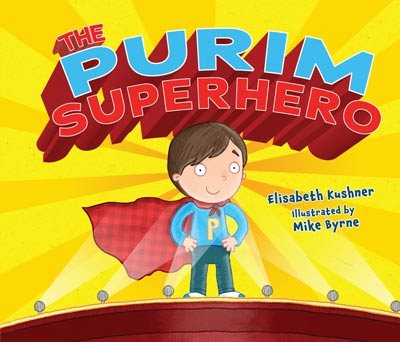 Nate loves aliens and he really wants to wear an alien costume for Purim, but his friends are all dressing as superheroes and he wants to fit in. What will he do? With the help of his two dads, he makes a surprising decision.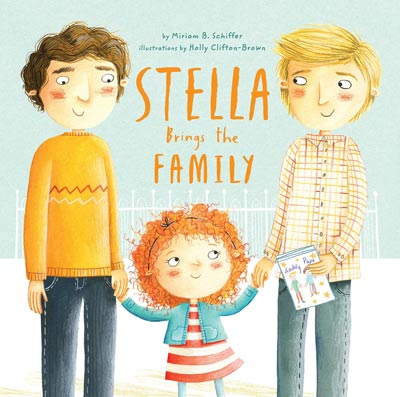 Stella's class is having a Mother's Day celebration, but what's a girl with two daddies to do? It's not that she doesn't have someone who helps her with her homework or tucks her in at night. Stella has her Papa and Daddy who take care of her, and a whole gaggle of other loved ones who make her feel special and supported every day. She just doesn't have a mom to invite to the party. Fortunately, Stella finds a unique solution to her party problem in this sweet story about love, acceptance, and the true meaning of family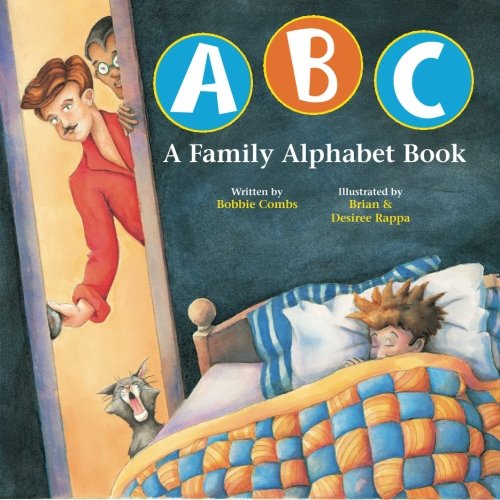 Have fun with the kids, moms, dads and pets in this delightful book that celebrates LGBTQ families as it teaches young children the alphabet.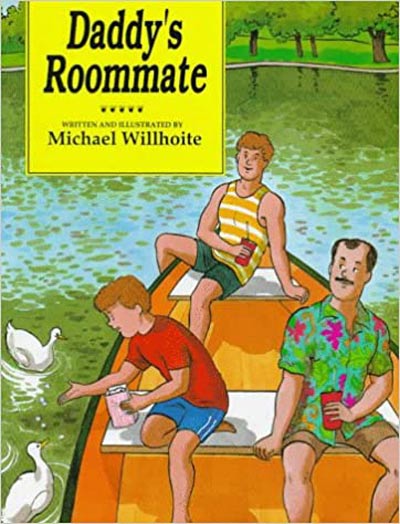 A young boy discusses his divorced father's new living situation, in which the father and his gay roommate share eating, doing chores, playing, loving, and living.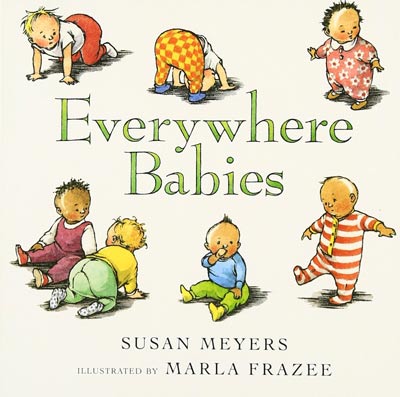 Every day, everywhere, babies are born. They're kissed and dressed and rocked and fed — and completely adored by the families that love them. With a rhyming text and endearing illustrations, this board book is an exuberant celebration of playing, sleeping, crawling, and, of course, very noisy babies doing all the wonderful things babies do best.

The Great Big Book of Families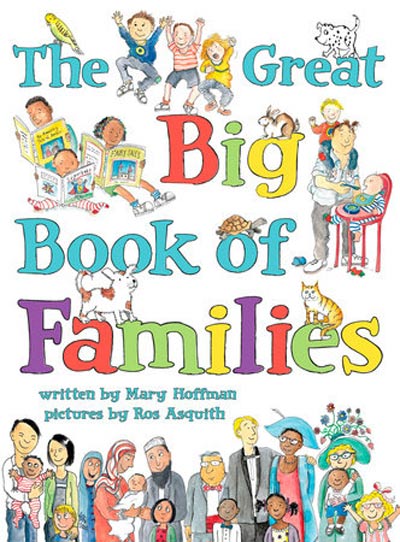 This fun and fascinating treasury features all kinds of families and their lives together. Each spread showcases one aspect of home life — from houses and holidays, to schools and pets, to feelings and family trees. Ros Asquith's humorous illustrations perfectly complement a charming text from the acclaimed Mary Hoffman; kids will love poring over these pages again and again. A celebration of the diverse fabric of kith and kin the world over, The Great Big Book of Families is a great big treat for every family to share.

My Two Dads and Me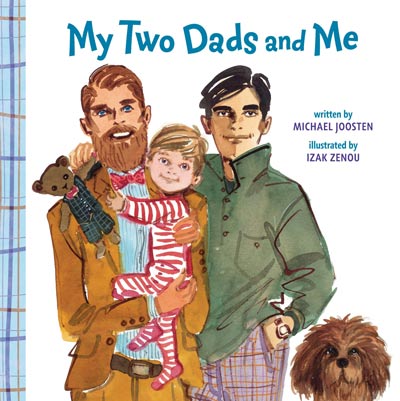 Families with same-sex parents are celebrated in this board book that follows busy dads and their kids throughout their day—eating breakfast, getting dressed, heading out to the park, and settling back in at night with a bubble bath and a good-night lullaby. LGBTQ+ parents and their friends and families will welcome this inclusive and cheerful book that reflects their own lives and family makeup.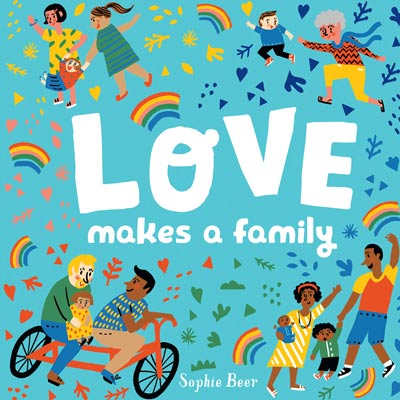 Love is baking a special cake. Love is lending a helping hand. Love is reading one more book. In this exuberant board book, many different families are shown in happy activity, from an early-morning wake-up to a kiss before bed. Whether a child has two moms, two dads, one parent, or one of each, this simple preschool read-aloud demonstrates that what's most important in each family's life is the love the family members share.