Bennett Kasper-Williams, a lawyer based in Los Angeles, had always wanted kids. As a trans non-binary person, he figured he'd start a family by adoption, IVF, or maybe foster care. He hadn't really considered carrying his own child, until his met his husband Malik.
After they were married in 2019, Bennett decided to stop the hormone treatment he had been on for five years. He said it was largely due to the increased visibility of other trans men who had carried their own babies, which led the way for him to consider that option.
Ever since he became pregnant with their first son, Bennett has affectionately called himself the "seahorse dad."

"I'd seen more visibility among trans men who carried children, so it didn't seem like such a strange concept to me," he said. "Earlier in my transition I didn't have that sort of visibility, so it wasn't something that entered my mind."
In addition to seeing more masculine-trans people being pregnant, Bennett said he also started thinking more deeply about what his body could do.
He realized his ability to carry a child was pretty rare among queer couples that are made up of two masculine partners, and he considered what that physical ability could mean for him and Malik as they considered ways to start having kids.
"I fell in love with my husband, and I imagined having a family and being co-parents with him. I convinced myself carrying a child was just something my body could do," he said.
"It's something that some bodies can do, and some bodies can't do. I learned to divorce the notion of gender from it entirely. I switched my perspective to thinking that I'm a masculine person who is lucky enough to be able to carry my partner's child."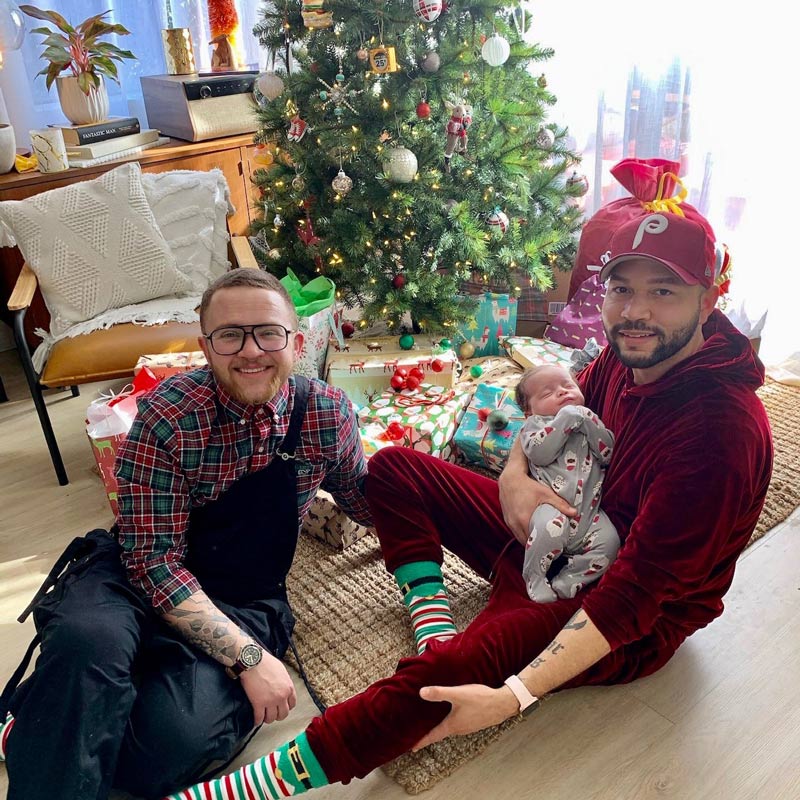 Bennett started documenting his journey through pregnancy as a trans man in early 2020. He said he posted photos of his pregnant belly on Instagram, with the aim of using his "privilege as a cis-passing white person" to further increase the visibility of other trans-masculine folks who carry their own babies.
"I have a lot of privilege generally in society, and I wanted to be able to be visible to help normalize the concept so those who come after me, especially those who may not have the privilege of having a welcoming community around them, may benefit from my being out there," Bennett said.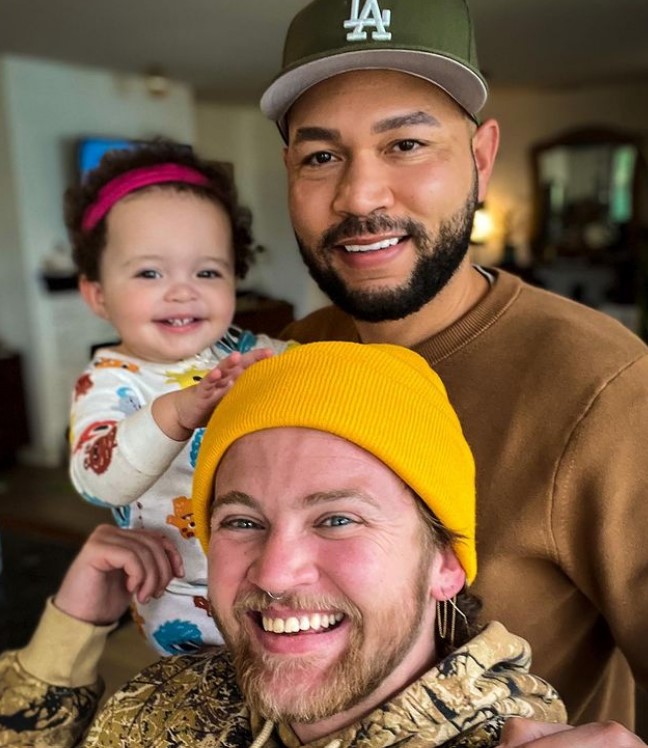 Throughout his pregnancy and the birth of baby Hudson in October 2020, Bennett said he was fortunate enough to find medical providers who at least had some baseline knowledge and competency around transness.
"That made my journey pretty good," he said.
While having access to inclusive healthcare made the pregnancy a little easier, Bennett said there were still plenty of issues that popped up during those nine months.
For example, when he had to go to a clinic to get an ultrasound, he would have to go to a "women's clinic."
"I would say the notion of pregnancy and child rearing is so overly connected with notions of femininity and womanhood that it was sometimes really taxing to participate in the community of pregnant people, because it's so overly gendered," Bennett said. "It can become tiring over time."
Historically, the world of pregnancy has been entirely focused on women and female-presenting people. But trans people have been carrying children for as long as humans have been around, and Bennett said he would like to see more inclusion for trans-masculine people like him who carry children too.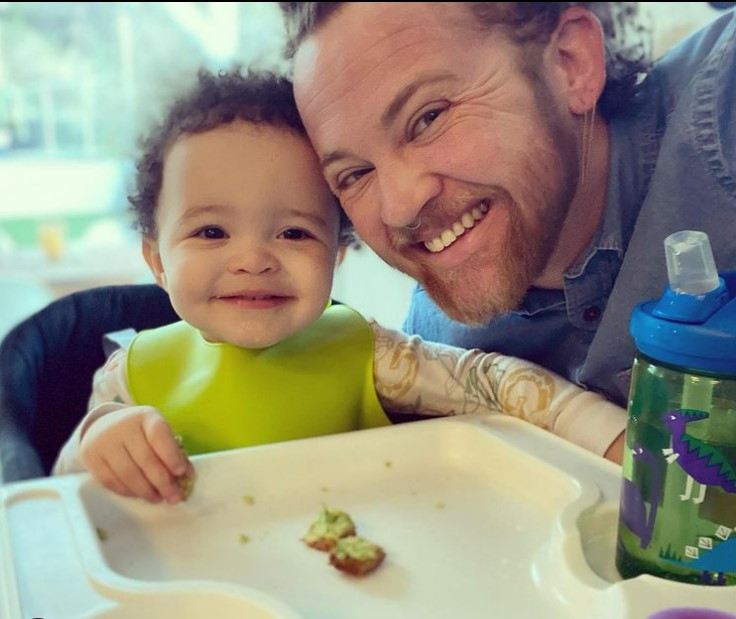 "It's in facilities, pregnancy wear, the language around who carries children and what those bodies look like," he said. "If all that were all a little more inclusive and relied less on the identity of womanhood, the act of carrying a child as a trans man would be so much easier."
After Bennett gave birth to baby Hudson, the couple moved Malik's mother out to join them in L.A. That means Hudson got to spend lots of time with his grandmother, which was great during the pandemic.
The dads have been loving every minute with Hudson, who is now 16-months-old.
"He is super cute," Bennett beamed. "He is very expressive!"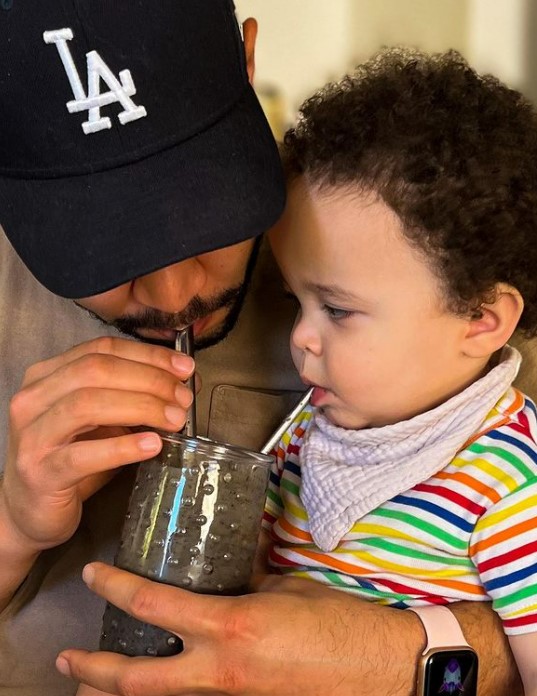 Bennett is now part of a huge online community of thousands of trans people, dozens of whom he says have either had or are having their own kids. And, he said, that community is growing by the day.
"As time goes on, and we become more visible and normalized, there will be more people who are on this journey and are open about it," Bennett said. "The new community of people who are masculine-presenting and who do this publicly as a trans dad is on the newer side, and I think it's growing faster and faster."
Follow Bennett on Instagram @Bennettonpurpose